The Light Has Come
A weekend to tune in to your Inner Guide
Pathways of Light minister, Larry Glenz, plus nine other international speakers.
September 30th – October 1st, 2017

London, UK
A unique opportunity to hear a great line-up of international speakers, attend workshops with inspiring teachers and experience tuning-in to your Inner Teacher with guided meditations.
Meet Pathways of Light minister, Larry Glenz.
This weekend offers students new to the Course opportunities to understand core teachings, for advanced students a chance to deepen their experience and, for all, the opportunity to network and meet with like minded people.
Guest Presenter: Liz Trubridge, the multi-award-winning producer of the ITV series and global phenomenon, Downton Abbey and other films and TV series. She has been a student of A Course in Miracles for 18 years. Other presenters include Robert Holden, Jon Mundy, Nick Arandes, Annie Blampied, Nick Davis, Nick Williams, Hollie Holden, Lia Steinson and Carolina Corada.
Colet House, 151 Talgarth Road, London W14 9DA
Saturday 30th Sept, 10am - 6pm, and Sunday 1st Oct 2017, 10am - 5pm
Click here for more info and online booking.
CREDIT/DEBIT CARD BOOKING: (020) 3538 6163 or .(JavaScript must be enabled to view this email address)
ENQUIRIES: (020) 7262 0209 or .(JavaScript must be enabled to view this email address)
Event Fee: £190 15th July - 14th September; £225 15th - 30th September (£180 Miracle Friends. £170 Concessions)
Back to In-Person Events Index
This in-person events section has been viewed 9546 times
Free Online Resources
We'd Like to Hear from You
ACIM Minister Training
ACIM Practitioner Courses
Events
Featured Items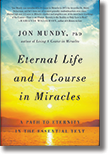 New! Eternal Life and A Course in Miracles by Jon Mundy, PhD. A look at what the Course tells us about death and how it is we come to see into Eternity. Learn more.

God Possibilities by Tom Golinski. An inspirational book for ACIM students/ teachers worldwide. A powerful tool to help you accelerate receiving Holy Spirit's inspiration. Learn more.

Prayer for All Solutions by Rev. Joe Wolfe. A single, flowing prayer that invites the reader to a genuine acknowledgement of the truth that God Is, and that our complete and total happiness is God's only intention. More….

Listen & Receive 30-Day Home Study Learn to receive insight for your life in a form that is perfect for you …heal fears, find joy & peace. Learn more.

Minister Training — based on principles of A Course in Miracles, including counselor training and ordination. More….

24 ACIM Practitioner courses including 50-page study guide, CD's with facilitator. More….

From the Christ Mind scribed by Darrell Morley Price. A simple, yet profound message that you can immediately apply to current circumstances. More….

Hey, Holy Spirit, It's Me Again by Rev. Myron Jones. An indispensable guide for anyone on the path of ACIM with insights on the 1st 90 lessons. More….

Forgiving Kevin Audio book by Rev. Larry Glenz. A moving and inspiring true story of a father/son relationship that withstood seven years of addiction, recovery, and relapse. More….

Healing Family Relationships Applying the Principles of A Course in Miracles 6 CD audio book by Rev. Myron Jones. Learn how family relationships offer fertile grounds for forgiveness and healing your judgments of the world. More.