January-March, 2020
A Simple Process for Experiencing Peace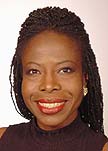 Workbook Lesson 34 "I could see peace instead of this" was one of the many lessons with which I struggled, like most of us who become students of the Course do, coming from the world in which what we see with our eyes is considered to be "reality," or as the late Ken Wapnick referred to it: "The 2 + 2 = 4 world."
I got that the "this" in the lesson title referred to whatever it was that was not being seen or experienced in a peaceful way. Where I had difficulty was how to go about seeing or experiencing in a peaceful way the circumstance, situation or condition that by appearance was not peaceful or seemed to be the cause of my lack of peace.
The answer came to me when I found myself faced with a situation that I felt completely took me off my peace. The specifics of the situation aren't relevant. But what is relevant, is that I was convinced that my lack of peace was caused by the specifics of the situation. If I could make the right decision to change the situation, I would be at peace.
I felt the right decision had to be one that was well-intentioned, logically sound, and shouldn't cause any loss or pain to anyone concerned. An option became clear to me that not only met that criteria but also promised some additional benefits that I would have never imagined. So, naturally I thought I was being divinely guided and that making "that" decision would bring me the peace I was seeking.
But as the new situation unfolded, I began to experience an increasing feeling of "dis-ease" and soon I was no longer at peace with this decision. Something just didn't feel "right." I was very confused. I felt every aspect of the decision met the criteria for making the right decision. It was well-intentioned, logically sound, and benefited everyone involved. Why didn't it "feel" right? Why didn't I feel peaceful?
I turned to Workbook Lesson 34, "I could see peace instead of this" and started reading, hoping to find some kind of direction because clearly, I was missing something. The second line in the first paragraph stood out boldly as if lit up by a neon sign and I felt like I was seeing it for the first time. The line said: "Peace of mind is clearly an internal matter." (WpI.34.1:2)
It was as if a light bulb went on in my head as I immediately realized why I was not at peace in either situation. Peace — experiencing peace — feeling peaceful or being at peace comes from "being" in a peaceful state of mind, not from having circumstances, conditions or situations that you think will bring you peace.
In both situations I had been looking at or to the situation as being responsible for my peace of mind. I blamed the first situation for my lack of peace and looked to the change in the situation to bring me peace. I was perceiving and identifying with myself as a body. This will always lead to an experience of vulnerability and the belief that you are capable of being victimized or unfairly treated in some way. This perspective will never lead you to experience peace of mind.
The next line confirmed that burst of insight as it said: "It is from your peace of mind that a peaceful perception of the world arises." (WpI.34.1:4) Perceiving anything in a peaceful way can only come from a mind that is choosing to rest in the awareness of the truth about who we are and what is taking place, instead of choosing to believe in appearances that suggest something other than the truth is possible.
This meant that all I needed to do to experience peace in both those situations in which I found myself (as paradoxical as this sounds) was to "choose" to be in a peaceful state of mind. However, this brought me right back to my original question: "How to be at peace or be in a peaceful state of mind — how to "see" peace as the lesson title states — when faced with something that, by all appearances, is disturbing to my peace of mind?"
Line 4 of Paragraph 5 of Workbook Lesson 34 states "I could see peace in this situation instead of what I now see in it."
It is one of the ways the Lesson teaches to practice applying the idea "I could see peace instead of this," to a specific form or situation in which your peace of mind is threatened. Since saying those words weren't bringing me peace because I didn't seem to grasp "how" to see peace, I decided to say them in the form of the question: "How could I see peace in this situation instead of what I now see in it?" And I literally got quiet and waited…
As I sat quietly, the letters "I-R-E-S-T" slowly came into my awareness in the form of an acronym, where each letter referred to an idea or a perspective that made me feel more and more peaceful. It felt like I was being shown a "Step-by-Step Process" for being at peace. The acronym is as follows:
"I" — IDENTIFY with your true Self and the truth of what is taking place in every moment or situation;
"R" — REMEMBER that this means you cannot be hurt, harmed or affected by anything or anyone because all that is taking place, regardless of appearances, is that you're experiencing the contents of the thoughts in your mind, according to your perception;
"E" — ENTERTAIN this perception in every moment;
"S" — SEE everyone as sharing the same identity as you and that they too, see and experience everything according to their perceptions;
"T" — TAKE RESPONSIBILITY for everything you feel in every moment or situation instead of perceiving yourself as being "made" to feel anything, by anyone or anything that seems to be happening to you or taking place outside you;
This simple process immediately cleared up my confusion regarding how to "see" peace. I have used this Process repeatedly since that time and not once has it failed to lead me to experience peace when I felt disturbed. The only times it doesn't work, are the times when I find myself not willing to "see" peace.
Rev. Jennifer McSween, O.M.C., is a Pathways of Light Minister living in Montreal, Canada. She Hosts a Weekly Podcast You can Listen to at: http://www.RevJenniferMcSweenPodcast.com Email: .(JavaScript must be enabled to view this email address)
© 2019, Pathways of Light. https://www.pathwaysoflight.org
You may freely share copies of this with your friends, provided this copyright notice and website address are included.
---
Back to main page of Miracles News.
Has this page been helpful to you?
Your contribution in support of this site is greatly appreciated. To make a tax deductible contribution or become a supporting member online, click here.
Or send a check or money order to Pathways of Light, 6 Oak Court, Ormond Beach, FL 32174-2623 (USD only, please) Thank you for your support.
Articles by
Pathways of Light Ministers
and Others.
Pathways of Light Membership
Support Pathways of Light with an annual membership donation or become a sustaining member through monthly contributions. Includes printed Miracles News magazine mailed quarterly. Click here.
Subscribe to printed version.
To have Miracles News magazine mailed to you quarterly, Click here.
Most recent entries
Miracles News has been viewed 1144762 times
Archives