April-June, 2021
About My Thoughts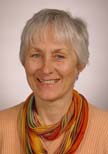 Lesson 10: "My thoughts do not mean anything."
I've noticed how the thoughts I observe in my mind are first searching for meaning, then it seems I accept the meaning that is offered. This is always based on past experiences and what my little mind will do is try to fit it into some known box to somehow make sense of it. This is rather funny, or silly, when observed from an objective point of view.
What I want to do with thoughts as they come up is this: I realize that they are random but fitting into my made-up world view of what I've decided things mean or are. This usually comes from past learning as a child or young adult. These 'world views' in my mind are fantasy, imaginations of what it all could mean.
The problem, however, is that I believe that they are true and are hard facts of life, and I follow them in my life again and again, often without realizing I've made them up. And even when I recognized that I've made them up, I somehow feel good that 'this is just the way I think.' I somehow feel good and secure in that sense of 'me.'
We constantly are looking for an identity, and our thoughts that we set up as reality try to give us a feeling of 'this is who I am'. I often find it difficult to identify with my True Self, because the ego will come in and tell me that I'm really not that great … look at my life, it's not that wonderful!
In this 10th Lesson, I am told that what I think I think is not actual reality. Indeed, it is lacking reality. The Lesson states that "the presence of these 'thoughts' means that you are not thinking … and so your mind is really blank." (W-pI.10:3:2-3)
And this is an uncomfortable thought as well: I pride myself of all the thoughts I have and want them to be real. To think I am not really thinking, and my mind is blank, feels like an assault. Yet I know it is not, of course. It's all related to who or what I Am.
The Lesson ends with: "This idea will help to release me from all that I now believe." Do I have the courage to release all my beliefs? Is that what I want?
Indeed, it does take courage from an ego perspective to let go of all our beliefs. We do cherish what we believe because it makes us feel safe and 'right.' We hold on to such thoughts because we believe they protect us from harm or loss.
We defend our beliefs because they fit into some kind of box that we've made up in our little mind in the absence of a greater view or understanding.
As children we used our concrete thinking to make everything that was happening around us related to us, to me, to be caused by me or to affect me personally.
As adults, we want to look at that and see whether those views or thoughts or boxes are really still helpful.
As children, we had to find a way to make sense of senseless behavior by parents or others around us. We could not blame anyone but ourselves and so we needed to somehow feel secure. But it never really did that. We never really felt safe because we made up some scenario that would fit, based on bits and pieces of perceptions here and there, from this person and another, and put it together to fit our acceptance.
Right or wrong, good or bad, we swallowed our own stamp on the interpretation of events around us.
These perceptions live on within us as energies that prompt actions and unconscious pop-up thinking. And it seems this is where many people run up against a wall — they cannot find the belief that caused the energy or vibration that now acts from the subconscious, from the background within us. And yet, they are knowable.
It takes vigilance and focus on our actions and thoughts, and an observance. The desire to find the origins of our thinking will come to us, especially when we fervently ask the Holy Spirit for help.
In this process we need to remember that what is in our mind has not led us to safety. It has not really helped or brought us what we are longing for consistently. Often this is not difficult to see because the body will reflect incorrect thinking in ways that we perceive as pain or discomfort of various types.
The body is our barometer and pointer but it takes a curious mind to find its core issue.
And so, the Lessons go on to tell us that "My meaningless thoughts are showing me a meaningless world." This becomes very difficult to truly accept by the ego. And indeed, Lesson 12 states: "I am upset because I see a meaningless world" and Lesson 13: "A meaningless world engenders fear."
Yet we do not need to be in fear because, as I tell myself when fear comes up, "God is still in charge!" This gives me comfort because, now God is truly in charge, not my small ego. To rely on safety from the ego is indeed fear provoking.
So, let us use this upset of the ego to recognize that we have been way off in our thinking. We have not used Love as the basis of our thinking. We have used judgment and fear that have driven us to do and act and condemn others and ourselves.
When I now observe my thoughts, I don't always catch that they are just made up. But more and more I can observe that my thoughts pop up from seemingly no-where, but they come from my beliefs I have given energy to in the past.
I don't need to follow them; I can let them go and tell myself, "God is still in charge."
This is very helpful to me right now. And my body seems to respond to this by relaxing and feeling good. Fear is not a helpful guide but Love and Joy are. Feeling Love and Joy protects me in all that I do throughout the day. I feel safe and comforted.
Rev. Maria Kingsley is a Pathways of Light minister living in Tucson, AZ. Email: .(JavaScript must be enabled to view this email address) Mail: P.O Box 35122 Tucson, AZ 35122 Phone: 520-780-0170 Web: Maria-Kingsley.comMaria-Kingsley.com
© 2021, Pathways of Light. https://www.pathwaysoflight.org
You may freely share copies of this with your friends, provided this copyright notice and website address are included.
---
Back to main page of Miracles News.
Has this page been helpful to you?
Your contribution in support of this site is greatly appreciated. To make a tax deductible contribution or become a supporting member online, click here.
Or send a check or money order to Pathways of Light, 6 Oak Court, Ormond Beach, FL 32174-2623 (USD only, please) Thank you for your support.