April-June, 2023
Mindful Morning In and Out of Time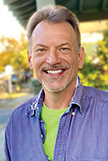 "Nothing is ever lost but time, which in the end is meaningless. For it is but a little hindrance to eternity, quite meaningless to the real Teacher of the world. Yet since you do believe in it, why should you waste it going nowhere, when it can be used to reach a goal as high as learning can achieve?" (T-26.V.2:1-3)
"To you who still believe you live in time and know not it is gone, the Holy Spirit still guides you through the infinitely small and senseless maze you still perceive in time, though it has long since gone. You think you live in what is past. Each thing you look upon you saw but for an instant, long ago, before its unreality gave way to truth. Not one illusion still remains unanswered in your mind. Uncertainty was brought to certainty so long ago that it is hard indeed to hold it to your heart, as if it were before you still." (T-26.V.4:1-5)
I wake up this morning. I am free of thought. Everything I look upon is new. There is no past.
I walk into the kitchen to make coffee and it is as if I am doing it for the first time. I know how to do it. The smell of the coffee grinds is a surprising gift. I am grateful I am making coffee. It is the perfect thing to do. It is the only thing to do. When I close the top of the coffee maker, the smell of the grinds diminishes then is gone.
Before I turn to walk away, I hear a sound. It is a meow. I turn. I see a cat sitting on the kitchen floor looking directly at me, her eyes slightly closed adjusting to the light. As our eyes meet, her mouth opens slightly. Another sound, a gentle whisper.
I reply, "Good morning, Ada." I know her name. Another miracle. She slowly stands up and walks back into the darkened room from which she came. Like the smell of the coffee grinds, she appears and disappears.
I go to sit on the porch. It is the perfect thing to do. It is dark, then light. A squirrel is walking across a telephone line. Where is he going? It doesn't matter. He is perfect. He reaches the pole. He turns and walks a line that leads through a cluster of trees, disappearing from sight. He is seen, then unseen. He comes from nothing then returns to nothing.
Suddenly I feel myself rocking. It is gentle and rhythmic. How long have I been moving back and forth? It doesn't matter. Time is an illusion. My body is in motion, back and forth, swaying with the dawn of the day. It is perfect.
I hear a ding. I look to my left and a phone is sitting on the wicker stand next to me. I know it is a text. How do I know?  I just do. Another miracle. I pick up the phone. The message says,
"Thank you. I'll have out of town guests on Sunday so I will see how things go!"
I think, what a perfect message. I wonder who it is? I look back at the string to get a context to this perfect message. I see it is the mother of my daughters. She is responding to my invitation to join a breakfast planned with my siblings and both my daughters. I remember, there is a wedding. It is in the future. There is a plan. A wedding.
Now I am aware of time. There is no time, now there is time. It is great.
I stand up. I am aware I have things to do. I have someone coming to visit this evening. We are going to watch a movie. Oh yes, it's called A Beautiful Mind. I remember it is a beautiful film.
I think, "I have things to do." Shopping, cleaning. I remember I promised a friend I would review a preliminary transcript on a book he is writing. I am back in time. It is perfect. It is great.
I still feel light even though thought of time is now in my awareness. The illusion of a future does not interrupt my peace. I don't really believe in the future. I am simply aware of a plan put in place now. It is a perfect flow.
"It is evident that the Holy Spirit's perception of time is the exact opposite of the ego's. The reason is equally clear, for they perceive the goal of time as diametrically opposed. The Holy Spirit interprets time's purpose as rendering the need for time unnecessary. He regards the function of time as temporary, serving only His teaching function, which is temporary by definition. His emphasis is therefore on the only aspect of time that can extend to the infinite, for now is the closest approximation of eternity that this world offers. It is in the reality of "now," without past or future, that the beginning of the appreciation of eternity lies. For only "now" is here, and only "now" presents the opportunities for the holy encounters in which salvation can be found." (T-13.IV.7:1-7)
Rev. Bill Poppa, O.M.C., is a Pathways of Light minister living in New Orleans, LA.
Email: .(JavaScript must be enabled to view this email address)
© 2023, Pathways of Light. https://www.pathwaysoflight.org
You may freely share copies of this with your friends, provided this copyright notice and website address are included.
---
Back to main page of Miracles News.
Has this page been helpful to you?
Your contribution to support this site is greatly appreciated. To make a tax deductible contribution with a credit/debit card, click here.
Click here to donate from your PayPal account.
Or send a check to Pathways of Light, 12530 Lions Chase Court, Huntley, IL 60142.
Articles by
Pathways of Light Ministers
and Others.
Pathways of Light Membership
Support Pathways of Light with an annual membership donation or become a sustaining member through monthly contributions. Includes printed Miracles News magazine mailed quarterly. Click here.
Subscribe to printed version.
To have Miracles News magazine mailed to you quarterly, Click here.
Most recent entries
Miracles News has been viewed 1669074 times
Archives