July-September, 2019
True Prayer — Prayer That Is the Medium of Miracles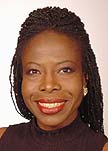 I started hosting a Weekly Podcast in December 2018. The title is "Understanding the Language of A Course in Miracles."
As the title suggests, the purpose of this Podcast is to help fellow Course students to better understand what the Course is really saying so they can more effectively apply the Teachings to their specific circumstances and situations.
I have been A Course in Miracles Student, Teacher, POL Counselor and Course Workshop Facilitator for close to 20 years, and I remember how much I struggled in my early years as a Course student, trying to figure out what the Course was really saying.
I used to be at a loss as I would often find myself reading a line from the Course over and over again, saying to myself, "I know what it says, but what does it mean?" During those times I used to think that either A Course in Miracles was not for me, or I was a remedial spiritual student.
What I later came to understand was that the Course speaks from a metaphorical perspective and therefore the words, themes and ideas are to be looked at within a metaphorical context and not taken literally. Reading the Course literally is what was making it difficult for me to understand what the words in the Course really meant, because it literally limited my perspective and as a result, my understanding of what it was saying.
My new understanding ended my struggles because I gained a new way of looking at what the Course was saying and how it related on a practical level. I began sharing this new understanding with other Course students through Study Groups; then through classes and workshops on specific topics such as "Forgiveness." I also shared it in seminars, conferences during my 13-year tenure on the Faculty of a local Spiritual College.
Two years ago, 2017, I wrote and published a book titled "True Forgiveness" based on having used Forgiveness in my coaching and counseling practice, and inspired by the deep healing I experienced in my own life as a result of practicing True Forgiveness. I felt led to write this book to serve as a platform for reaching and helping others who want to heal and transform personally, their relationships and their lives by becoming aware of and understanding the teachings of A Course in Miracles.

Hence, my Weekly Podcast. It provides a speaking venue where each week I select a central idea, theme, teaching or lesson from the Course and share, giving an overview of how to take it from the metaphorical, often abstract concept to a more concrete or practical perspective. The Podcast Episodes are published every Wednesday. The recording is usually completed by late afternoon on Tuesday and is posted sometime between midnight and 2:00 AM Wednesday morning.
On Wednesday afternoons I usually begin drafting the outline for my next Episode.
On Wednesday May 1st, I sat down to draft the outline for Episode #21. I had decided to talk about the Course's central Teaching "Projection makes Perception," for that week. I put my phone on "vibrate" and placed it on the table to the right of me where I usually ignore the notification buzzes, until I'm done with that writing period. On this Wednesday however, something about this particular "buzz" led me to check the notification and the subject line got my attention:
"About Robert Stoelting"…
Now fully attentive to the notification, I thought… What about Robert Stoelting…?" and quickly opened the email. I read that Robert had been hospitalized with an intestinal obstruction, and we were being invited to take a moment to join in remembering the truth about Robert with the following words:
'We extend Peace… Love… and Light to Robert…
We support him as we remember together that he is safe in God's loving arms…
We pray that God's Will be done… We remember together that we are all safe… we are innocent… we are loved… we are all Home…"
As I read on, we were further being invited to "join in loving support for Robert in a 10 to 15 minute prayer circle that was being led by Debra Bredican" that evening. As I read those words, I realized that this was the practice of "True Prayer," the type of prayer I wanted to pray for Robert.
I was reminded that "True Prayer" is not about asking to change circumstances or conditions so we can get something we perceive to be lacking but rather, as it says in The Song of Prayer: "Asking…to receive what's already given; to accept what is already there." (S.1.I.1:7)
I was not going to be able to join the prayer circle that evening, so I decided to take 15 minutes right then to join in "loving support" as we were asked, i.e. to pray for Robert. As I centered in prayer — acknowledging the truth about Robert and all of us, I felt a sense of deep peace… and while in that state of peace, thoughts of people sharing with me how they find it difficult to pray; or those who feel like their prayers go unanswered came into my awareness… I maintained my state of peace…
As I calmly returned to writing the draft of my podcast episode, a new topic came clearly into my mind. I felt led to put the topic "Projection makes Perception" on hold for that week and talk about "True Prayer" instead. So "True Prayer…Prayer That Is the Medium of Miracles" became the topic for Episode #21 of my weekly podcast to help those who might be struggling to practice "True Prayer," and those who feel that their prayers go unanswered.
Rev. Jennifer McSween, O.M.C., is a Pathways of Light Minister living in
Montreal, Canada. You can listen to her Weekly Podcast at: http://www.RevJenniferMcSweenPodcast.com
Email: .(JavaScript must be enabled to view this email address)
© 2019, Pathways of Light. https://www.pathwaysoflight.org
You may freely share copies of this with your friends, provided this copyright notice and website address are included.
---
Back to main page of Miracles News.
Has this page been helpful to you?
Your contribution in support of this site is greatly appreciated. To make a tax deductible contribution or become a supporting member online, click here.
Or send a check or money order to Pathways of Light, 6 Oak Court, Ormond Beach, FL 32174-2623 (USD only, please) Thank you for your support.
Articles by
Pathways of Light Ministers
and Others.
Pathways of Light Membership
Support Pathways of Light with an annual membership donation or become a sustaining member through monthly contributions. Includes printed Miracles News magazine mailed quarterly. Click here.
Subscribe to printed version.
To have Miracles News magazine mailed to you quarterly, Click here.
Most recent entries
Miracles News has been viewed 1188975 times
Archives